Simone Biles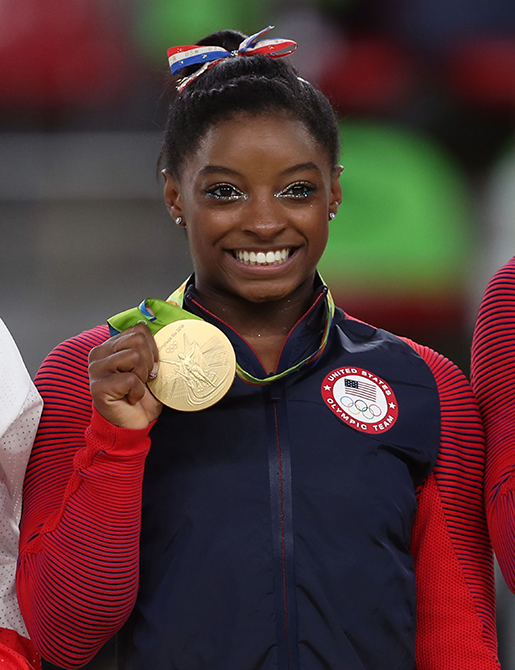 Simone Biles was born in Columbus Ohio in 1997. Her grandparents adopted her and her sister, Adria after their mom struggled with substance abuse. Eventually, she started gymnastics on her own at the age of six.
From there, her career skyrocketed. She became the first African- American gymnast to win gold in an all around competition. Biles also made up her own gymnastics flip, the Biles.
Over the course of the Olympic games in Rio, Biles won four gold medals and a bronze. She currently resides in Springs, Texas with her family.
With 19 Olympic and World Championship medals, 19 year old Simone Biles, is the most decorated American gymnast. Born in Ohio in 1997, Biles was recognized for her talents at an early age. While on a field trip with her daycare to a gymnastics gym, coaches noticed her skill and requested she join tumbling. After dominating at the junior elite level, she won her first U.S. and world all-around titles in 2013. The same year, Biles became the first female African-American athlete to win gold in the all round. In 2015, she claimed a record third straight world all-around title, claiming 10 gold medals. Biles  went on to lead the U.S. Olympic women's gymnastics team, nicknamed "The Final Five," along with fellow gymnasts Laurie Hernandez, Aly Raisman, Gabby Douglas, and Madison Kocian. to win gold at the 2016 Summer Games. Individually, Biles won gold in the women's individual all-around, vault and floor exercise and bronze in the balance beam, earning herself the spot of the most decorated American gymnast.