Band has break from making music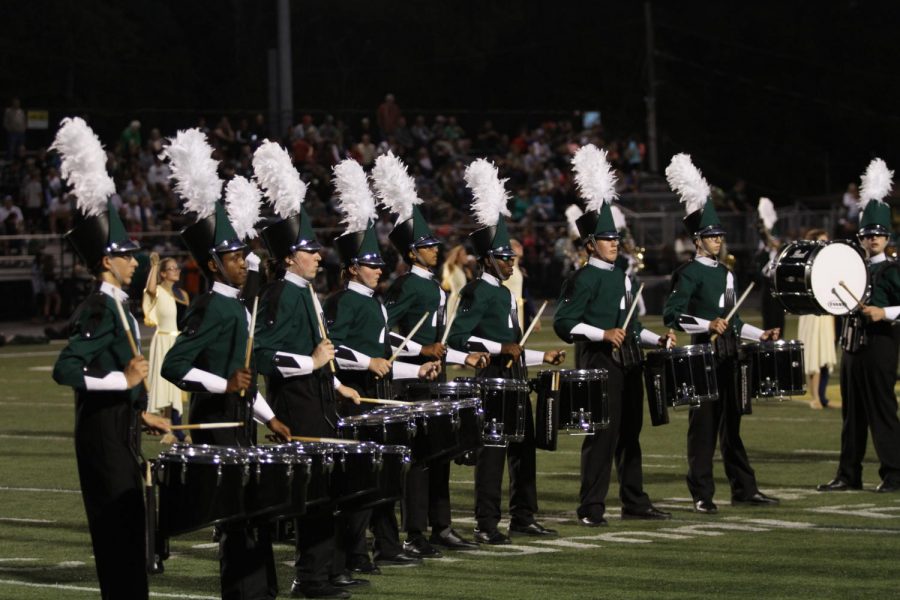 It has been two weeks since the marching band has had a competition. Their last competition was Sat., Sept. 16 at Bellbrook High School. The group will not have one until Sat., Oct. 14 at the Ohio State University.
"It has been nice having this break and the break has given us a chance to get better," said Sophia Taylor 10.
In this time, the group has been working on fixing their drill: their positions on the field, the tone quality for the music, and cleaning choreography for the Color Guard .
"This time has helped me feel more comfortable with the choreography, and that is helpful," said Katherine Shi 10.
On Sat., Oct. 7, the group has "drill camp," where they will work on finishing the show. This means that they have to set the rest of the third movements drill, have the music memorized, and for the Color Guard, they need to finish learning choreography as well.
"I really want to get our show silks on the flag so we can see what it will be like at an actual competition. I'm excited to finally finish the show," said Kira Washington, 9.
As well as cleaning and finishing their show, the group has been going to football games and even had Band Night on September 22.
Come support the group at their next competition or watch them perform at halftime during the home football games.