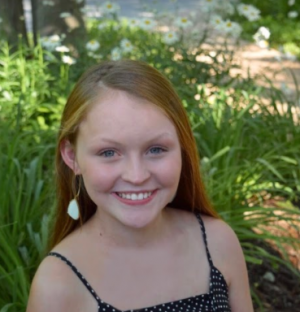 Hi! I'm Ella Schulte and I am a sophomore. This is my first year writing for
The Leaf
and I am so excited! I joined journalism for many reasons, one of which being that I love, and have always loved, to write. Ever since I was little, I've always passed time by writing stories, including a few years ago when I won first place in the Montgomery Women's Club short story contest. I cannot wait to experiment with new kinds of writing this year and collaborate with so many other talented authors! 
Outside of school, I have lots of other hobbies such as dancing competitively, journaling, videography, and spending lots of time with my friends and family. I am the middle sister of three girls which I love! (I have my big sister to copy and my little sister to boss around). Another thing about me is that I LOVE PROJECTS! Something about the endless possibility draws me in and I cannot help myself! It's not rare for me to have multiple projects in the works at a time, which over the years have taught me all sorts of crazy skills! Thanks to my love of projects I know lots about construction, all kinds of design, and I can even operate heavy machinery including an excavator and bobcat.  These undertakings range all the way from simple crafts like creating a family scrapbook to the crazy prospect of suspending my bed from the ceiling! (Both of which are very fun I 10/10 recommend).  
I hope to continue using the writing and design skills I learn in journalism way into the future, and cannot wait to write this year! Happy reading! 
Ella Schulte, Staff Writer
Nov 20, 2020

The Show Must Go On

(Story)

Oct 22, 2020

AMC Theatres: The New Plan to Survive Coronavirus

(Story)