Training hard, staying focused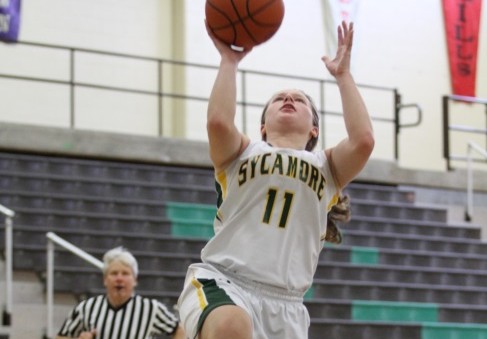 When it comes to playing sports, training is an essential to keep you fit and prepared for any situation on the court.
"Training can be really hard sometimes, but it's worth in because I know that I am improving," sophomore Victoria Bell said.
The JV and Varsity teams train together and having the Varsity players, who are older and more experienced, can be intimidating to the younger players.
"Sometimes it can be intimidating to train and practice with the varsity players. They are all really good and I feel embarrassed when I can't do some of the drills as well as they can," sophomore Abby Hallock said.
Although training can be difficult, and tiring, it is necessary. As one player begins to advance in skill, the team will benefit.  Many coaches use a variety of drills  to keep their athletes in shape.
"I love playing, but the drills can be harsh. Many times I come home tired and sore. All I want to do is sleep," sophomore Claire Hallock said.
Although training can be hard, there are many benefits to working out with your team. Teamwork is established by working on hard drills together, and  getting athletes ready for the upcoming season.