Swimming celebrates seniors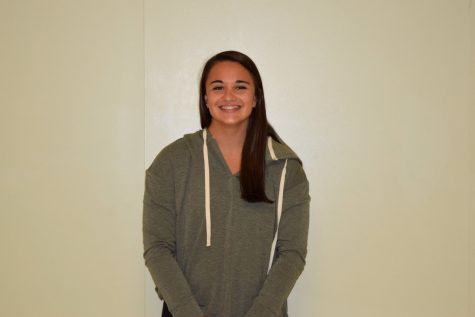 More stories from Caroline Veraldo
On Tuesday, Jan. 26, the SHS Swimming and Diving team said farewell to their 14 beloved seniors.
With more seniors than almost ever before, the team will be missing a lot of good talent and great personalities, however, they are happy to see their teammates move on to bigger and better things.
Junior Lily Retford said, "I am really worried about our team for next year. We are losing so many good swimmers who will be hard to replace."
With not many eighth graders coming up next year, the varsity team will be looking to take some new teammates from junior varsity.
Retford said, "Even if we will not be as strong of a team next year, I know we will still have tons of fun."
The underclassmen made bags of treats filled with cookies and snacks to give out to the seniors at lunch time. They also came early to the swim meet to decorate the locker room before the seniors arrived in order to make it special for them.
Senior Anna Moreno said, "We really loved everything the underclassmen did! It made our senior night one to remember!"
The senior night tradition is to swim events that are not necessarily your best events, just to have a fun and stress free meet where the times do not matter. This year's senior meet is against both Lakota East and West.
Usually when the swimmers are placed in their best events, SHS beats Lakota, however, with the events mixed up this year, the results were close. This suspense only added to the fun of senior night. In the end, SHS defeated Lakota for a great end to the regular season.
After the meet, the team, their families, and their friends had cake and celebrated four fun years of SHS swimming and diving.