Star Wars fails to take home Oscar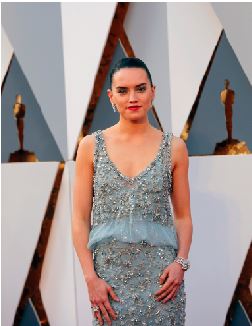 The third largest grossing movie in history receiving about $2 billion worldwide. Preceded by "Avatar" and "Titanic," "Star Wars: The Force Awakens" received five nominations and took home zero 2016 Oscars.
Freshman Lindsay Williams said,"If Leonardo DiCaprio can win an Oscar so can Star Wars."
The highly anticipated first sequel movie to the original two Star Wars trilogies was nominated in the categories for Best Film Editing, Sound Editing, Sound Mixing, Visual Effects, and Music – Original Score (previous movies being scored by John Williams).
Freshman Josh Miles said, "Even if the Star Wars movie were bad, people would still see them because of the name."
Four of the five awards were swept away by "Mad Max: Fury Road," and as for the last one, "Ex Machina" took home the Oscar for Visual Effects.
As for Star Wars being snubbed for Best Picture, film historian, Leonard Maltin said, "That follows Academy tradition. The Academy tends not to honor genre movies in the best picture category. They don't quite take them seriously enough."