Paris Fashion Week draws to a close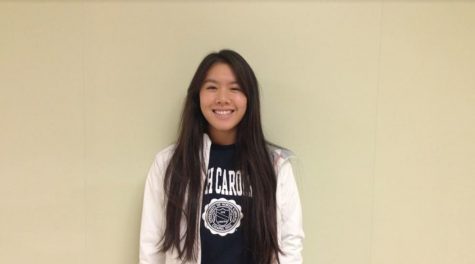 More stories from Amy Deng
Fashion week in trendy cities such as New York, Paris, and Milan, have brought shows that display works of art created by famous designers.
As Paris Fashion Week comes to an end, designers have all previewed their collections in what is considered the world's fashion capital, Paris, France.
Designers during fashion week often showcase collections that spark new trends for the season. Specifically, Giambattista Valli revealed his newest couture collection, including high ruffled collars and light floral prints.
Junior Anais Cabello said, "Fashion week is really amazing because you get to preview the new collections of designers and see how they express their ideas."
Valentino, on the other hand, included a lot of nude colors and small metallic embellishments, showing a lot of detail and subtleness.
Junior Sarah Sotropa said, "I'm still young so wearing such high fashion clothes is not really appropriate but when I'm older I would be more interested in it."
Saint Laurent displayed a lot of snakeskin, sequins, silver, frill, feathers, and leather. Each designer has a different style that they express in their collections. Often times, collections can be distinctly identified from their looks.
Cabello said, "I love the idea of high fashion but I think that the look of some of the clothing wouldn't be comfortable to wear."
Head designer of Chanel, Karl Lagerfeld, focused on the classiness of the fashion giant with denim, pearls, and a lot of lace.
Street style is also a defining part of fashion week. Many people such as fashion bloggers and socialites attend different shows wearing the trendiest outfits and starting their own trends.