FBI manages to crack into San Bernardino suspect's iPhone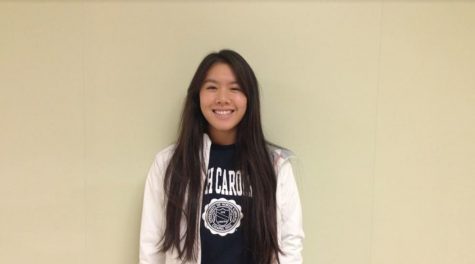 More stories from Amy Deng
In the past few weeks, Apple and the FBI have gone head to head in the issue of the breaking into an iPhone. The iPhone belonged to the terrorist of the San Bernardino attack and the FBI wants to access it for more information.
However, Apple refused to help, citing that if they helped develop a software to hack into the iPhone, their industry and market would be affected, as well as their reputation. Apple also stated that it would compromise the security of all iPhone users if they helped crack into the iPhone.
Junior Lily Retford said, "I understand how difficult of a position Apple is in because either choice has its pros and cons."
Eventually the FBI were able to break into the iPhone with the help of an unnamed third party source. Now they can access the data stored in the gunman's phone. The Department of Justice has dropped its case against Apple, now that it no longer needs help from the company.
Senior Jory Gould said, "I side with the FBI because this is a case of national security and should be dealt seriously."
Since the FBI was able to access the information in the iPhone proves to be troublesome for Apple because it shows that their encryption technology is not as strong as they thought.
Retford said, "Apple will now have to decide if they are going to make their encryption technology more advanced, or let it stay the same.
On the other hand, according to CNN, Apple plans to continue to help police with other criminal investigation such as providing police with warrants to access customer iCloud accounts.
Apple did not directly respond to the FBI's announcement that it had cracked the terrorist's iPhone and continues their business elsewhere.
The method the FBI used to hack into the iPhone is being kept secret. It is only possible through vulnerabilities in technology. However, this method could also be used by foreign countries to break into American phones.
Photo courtesy: MCT Campus