Wisconsin struggles to warm up to Trump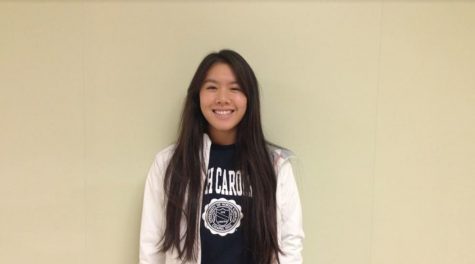 More stories from Amy Deng
Republican candidate Ted Cruz and Democratic candidate Bernie Sanders managed to win the state of Wisconsin. These wins boosted them higher up in the race, making the competition much harder for their opponents.
Junior Anais Cabello said, "Both the Republican and Democratic races are really close with the top two competitors, whoever wins will know the race was close."
Cruz's win over Donald Trump makes it harder for Trump to earn the 1,237 delegates necessary for the Republican nomination. Sanders had his six victory over Hillary Clinton, a tough loss for Clinton.
Trump has been faced with several problems over the past week. His campaign manager was charged with simple battery for allegedly grabbing a woman's arm. Controversial comments made about national security and abortion also raised issues.
Junior Sarah Sotropa said, "I feel like Trump has really been lagging in the past week. All of these issues with his campaign manager has distracted him from the race."
Cruz's win proved to be a turning point for his campaign, handing him 33 delegates compared to the three delegates being awarded to Trump. However, the next state, New York, is filled with delegates in favor of Trump which could raise problems for Cruz.
Cabello said, "The remaining state polls should be a good estimator for the future results of the candidates, Republican and Democratic."
Sanders's win gives him a significant boost as the race heads next to New York, his home state. However, even with a win, Sanders is still lagging behind Clinton, making it a tough race for the Democratic nomination.
Clinton will still be ahead in the delegate count, but should be worried about New York, as polls show that Sanders and Clinton are close in votes.
Sanders sits at a cafe in Milwaukee, Wisconsin. His victory over Clinton allows him to slightly close the gap between him and Clinton. If Sanders wins New York, it could boost his numbers significantly.
Photo courtesy: MCT Campus