Softball slides into season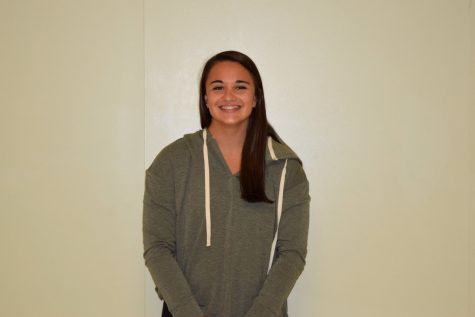 More stories from Caroline Veraldo
After playing 18 games so far this season, the Lady Aves varsity softball team, led by coaches Sarah Melvin and Emily Futscher, has achieved a record of six wins and 12 losses.
Junior, catcher, and third baseman Hannah Young said, "Even though we currently have a losing record, the season has been so much fun. The team is so close and we get along very well. We continue to get better each game."
Aside from just practices and games, the team does a lot of additional bonding. They go out to eat together at Buffalo Wild Wings or Skyline at least once a week.
Senior and first baseman Paige Cassidy said, "Our most competitive opponents are Mason and both Lakota East and West. So far, we have played all three. When we play them again later in the season I know we will have improved immensely."
Although the team has had a rough start to the season, they are enjoying the time together as a team and hope to finish the season strong.
Junior and pitcher Elizabeth Izworski said, "The team has gone through a lot and because of that, we're stronger. I feel in these next few weeks if we work really hard, we will be successful in the postseason."
In addition to the postseason, some players have aspirations for post-high-school play. Both Izworski and sophomore Jessica Fehr are looking to play in college.
Izworski said, "As far as college goes I'm a little behind. Normally when you look to get recruited you start around sophomore year if not freshman year. Sadly, I didn't know this going into high school.
"I wish I would have known because I definitely want to play in college but I have to work a lot harder to get noticed so late. However, I hope I do get to play, it's always been a dream of mine."
As far as next season is concerned, the team is looking to recruit.
Izworski said, "We really need girls to come out next year so we are trying to get anyone and everyone who wants to learn and is going to put in the work to come out. Hopefully we will have as tight-knit of a team as we did this year."