Clinton and Sanders battle for wins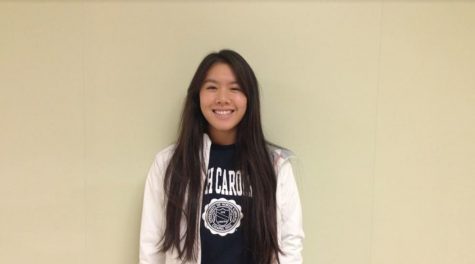 More stories from Amy Deng
Democratic candidate, Hillary Clinton, is looking to grab a big victory over Bernie Sanders in Kentucky. She has been campaigning heavily there, launching several ads in the state's major markets.
Clinton has made 11 campaign stops in Kentucky to raise her rating in the polls. Sanders on the other hand, has not been as involved in the state. The results will be close, with either candidate coming out with a tight victory.
Senior Jory Gould said, "The race seems like it has been really close, but Clinton has always been in the lead."
Sanders is anticipating a win in the state of Oregon, where he has a large population of white, liberal voters, so he is the favored victor.
Junior Sarah Sotropa said, "While Sanders acts like he can close the gap between him and Clinton, it is a sizable margin that will definitely be a challenge."
Although Sanders has hope in Oregon,he will not earn enough delegates to close the gap between him and Clinton. Clinton still leads by a sizable margin, and is expected to become the potential Democratic nominee.
Sotropa said, "The Kentucky Democratic primary race will definitely be a close one, with either candidate emerging by a close call."
According to CNN, Clinton has 2,243 delegates including 1,722 pledged delegates and 521 superdelegates. Sanders has 1,465 delegates including 1,424 pledged delegates and 41 superdelegates. A total of 2,393 delegates is need to earn the Democratic nomination.