New film 'La La Land' receives Oscar buzz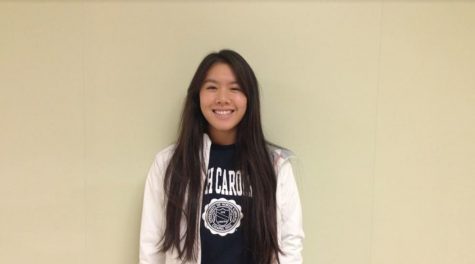 More stories from Amy Deng
Lionsgate has released a new musical film about dreams and dreamers dancing their way through a city of stars. "La La Land" features the main characters Mia, played by Emma Stone, and Sebastian, played by Ryan Gosling.
The story progresses as both character face romance and ambition, simultaneously dancing and singing along the streets of Los Angeles. The film is seen to be one of the top contenders for the Academy Awards.
"I highly respect Emma Stone and Ryan Gosling as actors and believe they work so well together," said Anais Cabello, 12.
Tap dancing on a hilltop as the sun sets and waltzing below the stars in a planetarium are a few examples of the dreamy world that "La La Land" celebrates. The ability for an ordinary people to transform themselves into a fantasy world is brought to life.
"The colors surrounding the scenery really drew me in when I was watching the trailer and I think the plot line is very intriguing," said Cabello.
The characters performed the dances in single takes, using natural light. The different scenes took a lot of specific choreography, as Stone and Gosling are not professional dancers.
"I am really excited to see this movie because it reminds me of movies from the 1950s," said Lily Retford, 12.
For every dance, director Damien Chazelle wanted to take inspiration from the films of the 1940s and 1950s, basing off the like of Gene Kelly and Fred Astaire.
The film brings a lot of wanderlust and allure to the stage, reminiscent of old Hollywood films. Every movement in each dance has been carefully polished and practiced so it looks raw and natural.