Tackling political issues in NFL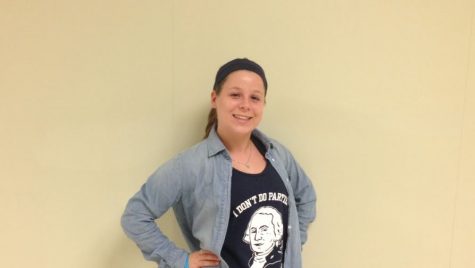 More stories from Lauren Kurtzer
It is the biggest sporting event every year in terms of viewership and magnitude. The Super Bowl brings all eyes on the National Football League (NFL), the teams, owners, players and really anyone associated with professional football.
Yet, with all of the hype of the big game, I am extremely disappointed in the lack of NFL members not speaking out on the political climate of their country.
Not to my surprise, the National Basketball Association (NBA) has had players, coaches, and owners who have spoken out during the election campaign and on the recent actions of President Donald Trump: players like LeBron James and coaches of highly respected Golden State Warriors coach Steve Kerr and San Antonio Spurs coach Greg Popovich and Dallas Mavericks owner Mark Cuban.
The spotlight is not on their sport as they are still in the regular season, but they are still speaking out.
So why is the New England Patriots quarterback Tom Brady, a friend of Trump, or Muslim Atlanta Falcons wide receiver Mohamed Sanu not speaking out on what is affecting millions of Americans?
I get that this is Brady's chance at history, and he already has a multitude of distractions with Deflategate aftermath and his father speaking against commissioner Roger Goodell, and Sanu is playing in the biggest game of his life.
These players, coaches and owners can also take about five minutes of their time during the media festivities to speak out on important issues to Americans and millions around the world.
Goodell cannot fine players for comments on the political environment, so there is nothing to fear.
What is to fear is these players, coaches and owners not using their platform because the time is now to do what is right.