Musical groups attend district competition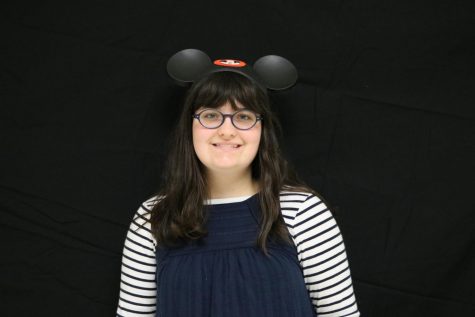 More stories from Natalie Brinkman
Several of the different musical programs at the high school level attended the Ohio Music Association's (OMEA) District 14 Contest, in which their skills were tested in a variety of ways.
"OMEA is the governing body of curricular music in Ohio; district 14 are all schools in Clermont and Hamilton Counties," said James Blankenship, director of the bands.
The contest allows the students to show off practice pieces in a regular concert setting; in addition, they get to present their sight reading skills to the judges.
"After the students' stage performance, they get ushered to another performing area for another evaluation. This evaluation is given on how well the students read a piece of music they have never seen," Blankenship said.
The students played several different and diverse pieces, including the piece that they sight read, which challenged their musical abilities.
"Overall the experience was new for me, but I really enjoyed the critique of the judges to help us improve our band's quality," said Olivia Jobe, 9.
The rating for the contest is as follows:
1. Superior
2. Excellent
3. Good
4. Poor
5. Very poor
The 6th bell Symphonic Band, in class C, received an overall excellent rating. It earned two excellent ratings and one superior rating for its stage performance, along with an overall excellent rating in sight reading.
The 5th bell Wind Symphony, in class B, received an overall superior rating. It earned all superior ratings for its class.
The 5th bell Sycamore Winds, in class AA, received an overall superior rating. It earned all superior ratings in the hardest class available at the competition.
"Over the two days of the OMEA Large Group District Contest, approximately 25 groups attended. Only three bands received straight superior ratings. Sycamore accounted for two of those three ensembles, an accomplishment no other school in District 14 accomplished," Blankenship said.
The Select Ensemble, Bella Voice, and Aviator Chorale attended the OMEA competition, and all received either a superior or excellent rating.
"Highlights included Bella Voice, receiving straight superior ratings on the floor; Select Ensemble, earning a superior rating in sight reading; and Aviator Chorale earning superior and excellent ratings on the floor," said Ken Holdt, choir director.
Bella Voice earned a spot at the state-level competition, which will take place on April 21 and 22.
"I am so proud of each ensemble's work, and look forward to digging into the adjudicator's written and recorded comments this week in choir classes so that we may continue to hone our strengths and target our growth areas," Holdt said.