Swimmers dive into tryouts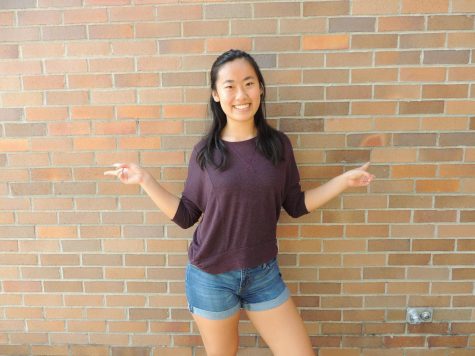 More stories from Jessica Lu
While swimming is usually associated with warm summer days, the actual high school season kicks off when the temperature drops. The SHS swim team will be hosting three days of tryouts instead of two on November 3, 4, and 6.
The swim team is divided into two levels like most other sports: Varsity and JV. The groups not only practice at different times during season but also attend different tryouts. For Friday and Monday, Varsity tryouts are at 2:30 p.m.-4:30 p.m. while JV tryouts are 4:30 p.m.-6:15 p.m.
Saturday's tryouts will take place at 7:30 a.m.-9:30 a.m. for Varsity and 9:30 a.m.-11:00 a.m. for JV.
"Tryouts can be nerve racking for some, but it is similar to a typical Varsity practice. It helps you know what you have ahead of you for the rest of the season if you make it to Varsity," said Ania Campbell, 11, Varsity member of two years.
Although the fear of being cut from a sport is prevalent among seasoned athletes, no participant will be denied a spot on the SHS swim team. The purpose of tryouts is just to delegate swimmers into a group (Varsity or JV) that will best fit their current training level.
But in contrast to the mild trepidation felt by incoming swimmers, those who have been with the team are excited for another season.
"I get really excited for tryouts. Being reunited with friends I see only during swim season is always a blast," Campbell said.
Indeed, the swim team is a great social avenue while also serving as an opportunity to get a full-body workout.
"I'm really excited for swimming to start back up. I'm ready for being able to hang out with friends while getting a difficult but worthwhile workout," said Adam Kossen, 11, Varsity member of last year.