Boys basketball shoots high for new season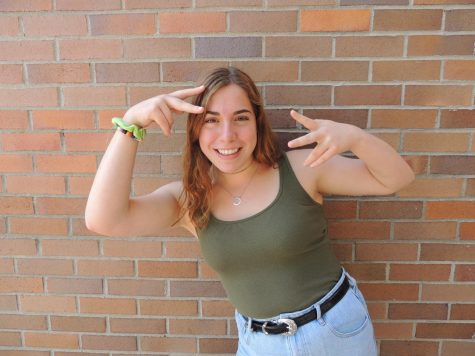 More stories from Abigail Lefton
When one door closes, another opens. With fall sports over, the new season of wither athletics has swiftly moved in.
Boys basketball is no exception. Starting with their off-court expectations, the team is getting its head in the game.
According to the official boys basketball information powerpoint, they have five expectations off the court: "Represent family, community, program, and self; your best effort and attitude; be on time… 'Aves Time;' 3.3 GPA; best Mighty Aves staff yet."
The team is also working hard to create success through the season.
Its on-the-court goals include: "Top three in GMC FG percent offense, top 3 in GMC points allowed, win the GMC, [and] win a sectional title."
They have begun their tryout process for the 2017-2018 season. Although they have a sufficient number of boys trying out, they are missing multiple people. The football season is not over completely, so those who wish to tryout from the team have not been present.
"I am currently trying out for the Sycamore basketball team. I'm really excited for the season, and I'm extremely excited to see what the season upholds," said Davis NiBlack, 11.
The team is excited to head into the new season with the addition of a new head coach, Mr. Andrew Ovington. Ovington previously was the girls golf coach but recently resigned. Last season, Ovington was the assistant coach for varsity and played a valuable role for the team.
"Our new coach Mr. Ovington has already had a tremendous impact on the team and program as a whole. I can see the changes he has made in me both on and off the court," NiBlack said.
For the holidays, the players receive a three day break from the rigorous daily practices. Although this time gives the athletes some well deserved rest, they come back in full swing ready to work their hardest.
"All in all the work load is a large amount, but it's pushing me to a new level. I'm very ecstatic to see how the season goes," NiBlack said.
This year, the team will be working diligently to reach their full potential. The team is excited for their first home game against Milford on Dec. 1 at 7:30 p.m.