Josephine Baker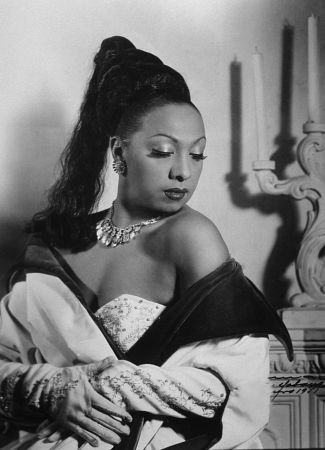 Josephine Baker was an entertainer, civil rights activist, as well as a French resistance agent. Baker was born on June 3, 1906, in St. Louis Missouri, she was born to the name of Freda Josephine McDonald but took her second husband's last name, Baker, in 1921.
Even in the early stages of her career she was a very well known dancer. One of her most famous performances was in the Revue Un vent de folie. Her costume for that show included a skirt made of only 16 bananas. By 1963 Baker was one of the highest paid dancers in the world.
As well as being a famous dancer, she also worked for the French Resistance during World War II, and during the 50's and 60's she worked against racism and segregation found in the United States.
One way she protested against the discrimination was by refusing to perform in front of segregated audiences. Her actions had immense impacts on civil rights which is why in 1968 she was offered unofficial leadership in the rights movement by Coretta Scott King.
After starting her comeback in 1973 she later died of a cerebral hemorrhage on April 12, 1975. Baker will always be remembered for her illustrious performances and her fight for equality.