Teens embark on March of the Living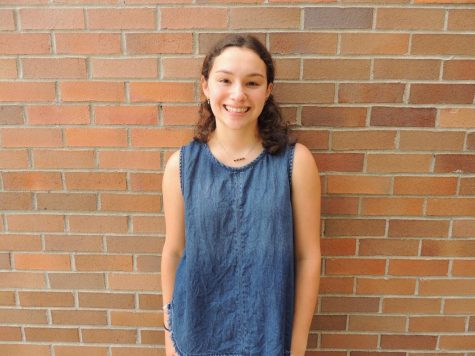 More stories from Sara Margolis
This year, 25 Cincinnati teens are traveling to Poland and Israel for the 30th Annual March of the Living (MOTL). This group includes nine seniors from SHS.
"The March begins in Poland, where the group will join other groups from around the world on April 12 to march from Auschwitz to Birkenau, the largest concentration camp complex built during the Holocaust. They will then travel to Israel to celebrate the 70 years of Israeli independence on April 19," according to the Mayerson JCC website.
Leading the trip is Phil Ganson, the Tween and Teen Coordinator at the Mayerson JCC.
"Our teens travel to Poland to explore the stories of our ancestors and the struggles they had to endure. In the time leading up to the march, we are confronted with more questions than answers.
"And then we march. And then after we march, we go to Israel. This is the story of the Jewish people. In times of struggle, we always march forward and show the world that, from darkness to light, we are still here," Ganson said.
After an emotional trip to Poland visiting the concentration camps to see what their ancestors had to go through, the students will then get to experience Israel.
Cincinnati MOTL has a blog page to give updates from the students first hand.
"By not relaying the events which hatred and intolerance can create, we are allowing those things to live on in our world today; we are letting hate win. That is why we must remember, so we will never have to remember again," said Rae Nourie, 12, on the blog.
Previous Jewish SHS teens have learned so much from this trip such as Sydney Miller, who graduated from SHS in 2017.
"Taking part in MOTL was one of the most incredible and life-changing things I've ever experienced. The part that made it that much more meaningful to me was being able to share this journey with teens in the area. From learning about our Jewish history in Poland to celebrating Israel's Independence in Israel, I created a bond with every single person that went on this trip," Miller said.
For these students, MOTL is a privilege that comes with being a Jewish teen in Cincinnati.
"The March of the Living Cincinnati is organized by the Mayerson JCC, in partnership with The Holocaust and Humanity Center. Cincy Journeys' Israel Travel grants are generously funded by The Jewish Foundation of Cincinnati and administered by the Jewish Federation of Cincinnati. The grants are not need-based and are offered to Cincinnati Jewish high school seniors who have not already used their high school Israel travel grant," according to mayersonjcc.org.
"[The travel grant is unique to Cincinnati because it helps] every young adult travel and learn in Israel, giving them the skills, experience, and desire to become tomorrow's community leaders," according to cincyjourneys.org.