Goodbye For Now Coach
A Q&A with Mr. Ovington on leaving basketball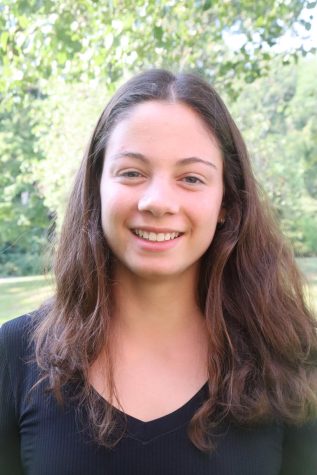 More stories from Tillie Berge
For many high school students, sports are a big part of their lives. Athletes practice practically every day and the bonds they form with teammates and  coaches last a lifetime. Most people don't even realize the impact that coaches have on them. Mr. Andrew Ovington coaches varsity men's basketball and has recently decided to stop.
Why did you decide to stop coaching basketball? 
   I largely stepped down as head coach to spend more time with my family. I have a 2-year-old son and you only get one go around with your kids so I want to make sure I am there as much as possible. Being a head coach requires a lot of time and energy and I want to channel that time and energy to my family.
How would you describe your past experiences with coaching? 
   I've been coaching basketball for 12 years and it is something I love dearly. I truly enjoy the relationships I build with our players. We have great kids here at Sycamore and the basketball program is no different—I really enjoyed coaching each and every one of them.
What is your favorite memory from coaching? 
   I am not sure I can boil it down to one moment, but my favorite memories about coaching are just the day-to-day interactions. I love walking into the gym for practice and talking to the guys or the staff and just trying to have our program focus on getting better every day. Basketball is no different than life in that respect. You are just trying to make yourself and the people around you better one day at a time. You are going to have setbacks and things that don't go your way, but you gotta just focus on getting better each day.
How would you describe yourself as a coach?
   My focus as a coach has always been to prepare each and every kid in our program for life.  We obviously focus on basketball, but we use basketball as a way to teach about life. My hope is that every player that walks through our program feels better prepared for life outside of the walls of Sycamore.
Would you ever consider going back and coaching again? 
   I definitely plan on coaching again at some point down the road.