2 years later…
A look back at the Jan. 6th Capitol Riots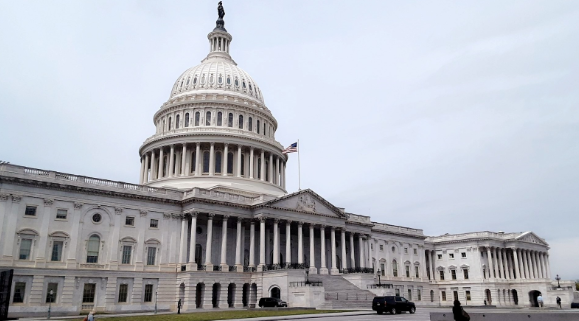 The vast majority of Americans will always remember the events of Jan. 6th, 2020.
   The thousands of people, swayed by former-president Donald Trump's speech claiming a stolen election, rioting at the Capitol building. The damage done, the injuries caused, the posters and chants that will haunt us for a lifetime.
   The damage done still affects us today with the investigation committee just now wrapping up their work. The Republican-led house was sworn in Jan. 3rd, meaning the panel was shut down after 18 months of work. Their final 814-page report, including a summary of their work and recommendations for proceedings, was submitted to the Department of Justice (DOJ) for final action.
   Regarding Trump, the committee "came to a unanimous conclusion that Trump coordinated a "conspiracy" on multiple levels," according to Associated Press, recommending prosecution for four crimes, the major being aiding an insurrection. Following rewatchings of Trump's speeches leading up to that day, testimonies claiming Trump's pressuring of federal officials to overturn election results, and an examination of Trump's delayed intervention, the committee came to their final conclusions and even recommended ways to proceed in the future with similar events. For example, the committee emphasizes that the vice president's signing off on electoral votes is purely ceremonial.
   In addition, the committee referred those who refused to testify to the Ethics committee, as well as individuals involved with Trump's spreading of misinformation and the riots.
   While the committee could not prosecute Trump by itself, the Justice Department was able to convict other individuals and groups. According to NPR News, 900 out of the 2,000 rioters were charged with crimes ranging from destruction of property to conspiracy to violence. This mainly involved the DOJ, not as much the committee. 154 of these individuals had ties to the extremist groups associated with the riots such as the Proud Boys. However, the majority of those convicted were not a part of these groups. The committee's work, however, was focused on these groups and the planning behind the event. Members were put on trial regarding their connection to Trump.
   Overall, the panel came to the conclusion that Trump was guilty on four charges and recommended legal prosecution with the release of the report in December. Their work is done, leaving the rest in the hands of federal-level judges. Witness testimonies and reports were submitted to Federal records and likely will not be released to the public for some time.
   The reminder of what happened on Jan. 6th of 2020 will forever echo in the halls of Congress; the committee aims to make sure nothing like this will happen again.