Programming Team participates with movement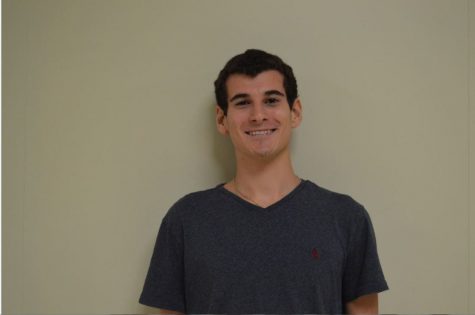 More stories from Max Fritzhand
Students had the opportunity to show off what they know with their abilities of coding in the club, Programming Team. The club had its first meeting on Dec. 8th, and it proved to be a success.
Senior Alex Toney, club president, lead a solid introduction by giving a brief timeline of computer history. We later celebrated with cake, because it was Ada Lovelace's birthday. Lovelace was credited as the first computer programmer.
"Computer programming has evolved so much," club advisor Mr. Melvin Hoffert said.
After celebration, everyone in the class participated in the global movement, 'Hour of Code'.  The movement is worldwide and it tends to be one day long. This year they extended to around six days. The goal is to have people go on the website Code and spend an hour on it, and learn coding.
"We want to celebrate Ada Lovelace's birthday today with some cake," senior Alex Toney said.
Code wants to beat its goal last year of 15 million users signed up, and is going for 20 million users.
"I like showing off my programming at Programming Team," sophomore Chiraag Bhola said.