Slight inconvenience leads to incredible outcome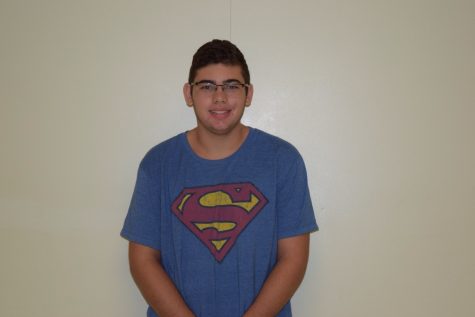 More stories from Max Torem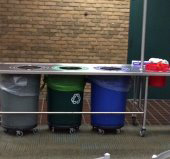 Environmental Club has been around for a while, but the stamp it has left on SHS has been around for a short year and a half. The amount of positive change our school has gone through is truly incredible.
Perhaps the most noticeable thing by staff and students is in the commons. The separate bins for landfill, recycling, and compost have been around since April 22, 2014 (Earth Day).
Junior James Fields said, "I think that the bins at lunch are good because they help with the environment and teach kids about important things such as composting."
The entire process of transitioning from only trash bins to separate trash, recycling and landfill bins have benefited the school drastically.
Prior to the recycle and compost bins, SHS used 25 trash bags a day. Now, however, only six are used on a daily basis. Also, a whopping 3.3 million dollars had been cumulatively saved from 2012-2014.
Senior Asher Straubbing said, "I get that were helping the environment and all but it's really a burden to have to seperate my trash every time I throw it away."
Enhancement of district recycling, sustainability of commercial composting, and publicity and green education (http://www.greeneducationfoundation.org/) are their top priorities.
Junior Anne Williams said, "I just want people to know that recycling isn't all we do. We do other things too but above all, you should join because it's really fun. When we are done with what we are supposed to be doing we just chill out and it is a really fun time."