Apple goes back to basics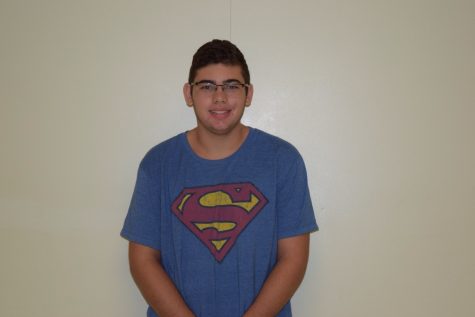 More stories from Max Torem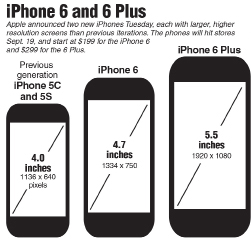 Is your brand new iPhone too big for your hand or your pocket? Fear not. Apple might have your back.
Next year Apple will release a new generation of iPhones, the iPhone 7. In its arsenal, the 7 generation will contain the iPhone 7, iPhone 7 plus, and the possibility of the iPhone 7 mini.
Many users are complaining that the sizes of the iPhones in the 6th generation are too big to hold in their hand or fit in their pocket. They are saying that they prefer the sizes of older phones.
Junior Ryan Wick said, "I have an iPhone 5 and I think the size is perfect. A bunch of friends of mine have newer phones and they are way too big."
Apple still sells the iPhone 5s which as of now is two years old. When Apple releases new iPhones, it usually lowers the prices of the last two iPhones and discontinues the three-year old smartphone.
If they do release the iPhone 7 next year and follow this process. There will no longer be a four-inch (the length of iPhone 5) phone available through apple on the market.
Junior Taylor Couch said, "I don't have an iPhone 6, but I think the size is perfect. I've held my friends' phones and I really like how if felt in my hand. It's also better for looking at pictures.
Unlike the iPhone 5c which debuted in 2013, the new smaller iPhones would be encased in metal, just like the every iPhone before and after the 5c.
Senior Sam Myers said, "I honestly could care less about the size of my phone. I guess bigger is better but really as long as I have a phone that works I'm happy."