One balls too hard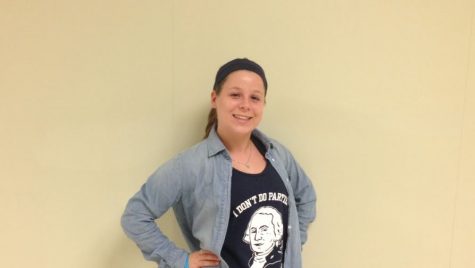 More stories from Lauren Kurtzer
There has always been a stigma against parents of athletes: the soccer moms and their mini vans, dance moms, and parents always in the stands screaming as they root on their kids.
I have a lot of respect for these parents; I have experienced it with my parents driving me to and from practice, going to watch me at performances, and most importantly, always supporting me.
One sports parent is not representing these parents well on the national stage. You may have heard of him or his outlandish comments and his writing of checks that he cannot cash: LaVar Ball, father of University of California Los Angeles (UCLA) player Lonzo Ball.
I have never seen a non-famous parent of an athlete get this amount of attention or any at all.
The only reason I can think of him doing this is for his own attention. His sons are selling themselves: the eldest Lonzo being a Wooden Award nominee, the middle son LiAngelo Ball scoring 92 points in a high school basketball game.
LaVar wants to put himself in the spotlight when he has done nothing. He played basketball at a no name college and then tried to play football, only to be placed on the practice squad. His average college career does not translate to him beating the G.O.A.T., Michael Jordan.
Additionally, when he says that UCLA will win the national title and then they lose in the Sweet 16 really drops his credibility or people to listen when he opens his mouth for the millionth time.
The patriarch of this no doubt talented trio of sons needs to learn to excuse me, shut up; once Lonzo wins a title in the National Basketball Association or one of his sons wins in college, or even the state title in high school, then brag all you want.
Also, make sure you are respecting all opponents and greats of game, which you and your sons are not.