Lady Ave swimmers plunge into new season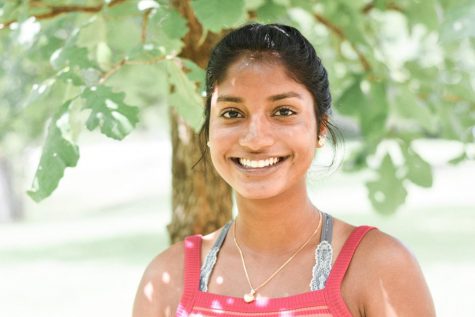 More stories from Harsitha Kalaiarasan
As fall sports close with great victories and tough losses, the winter sports season gears up for grueling months of competition.
The Varsity girls swimming team is no exception, with tryouts occurring quickly after the fall season on November 3, 4, and 6.
Tryouts were 90 minutes long, a little easier than the normal two hour practices the girls have during the season. Swimmers had to showcase their endurance and speed with freestyle sets.
A few swimmers had barely any off time after their fall sport.
"I only took two weeks off coming from water polo, and it was really hard at practice to get back into swimming shape," said Sarah Abraham, 12.
Returning swimmers hope to exceed their achievements from last year, which include a third place finish at the Greater Miami Conference(GMC's) and ten girls advancing to districts.
Along with high hopes, underclassmen look to take a larger role as many key senior swimmers have graduated.
"It will be challenging but interesting to see what girls step up and fill the shoes of the past seniors. Our numbers as a team will probably be smaller, so we will have to learn how to work cohesively as a team to have the best chance of placing at GMC's," Abraham said.
Along with the usual pressures placed on the girls, fun experiences can also be found, creating bonds with teammates.
"I am really excited for our meet in Toledo in early December. Traveling with the team is the most fun and really brings teammates closer together," said Grace Deng, 10.
The schedule for the upcoming season is not finalized, but the Varsity girls swim team will be working each day.