Wave of activism lies ahead in new year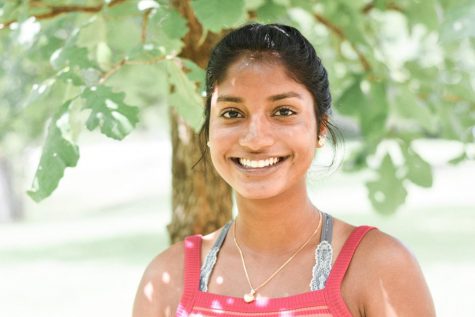 More stories from Harsitha Kalaiarasan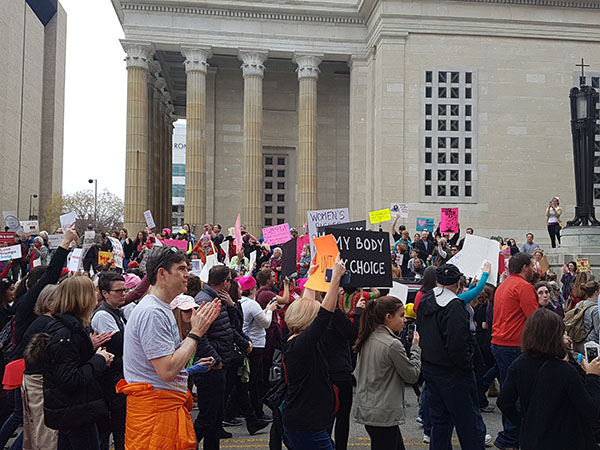 With the dawn of a new year, individuals strive to reflect on the past year and to learn and grow from mistakes. In 2017, the United States witnessed widespread movements, demonstrations, and protests that will linger in the memories of every American in the years to come.
Following a divisive election and inauguration, women swarmed to advocate for their rights in January of 2017 during the Women's March. With millions in attendance, women previewed the awakening of their voices that ultimately erupted at the end of the year.
The #metoo movement was a culmination of the courage many women found and used to speak out about sexual assault, a movement that trickled down from the greats of Hollywood and exposed the struggles of women in the film industry.
Strong women headlined the beginning and end of 2017, and their voices carried to the new year, as Hollywood found solidarity in wearing black during the 75th Golden Globe awards. Actors and actresses alike, for the first time, were able to appreciate their work, but point out the flaws that exist in their industry.
"These women in authority positions offer something to aspire to for young girls who will take over their roles in the future as well as help them gain mutual respect from their male peers," said Grace Berlier, 10, about the impact of these movements.
With diversity in cinema and fashion under fire, 2017 also saw major changes in these businesses with more representation of black actors at the Oscars and high fashion slowly but surely incorporating different body types and backgrounds.
The pattern will continue into 2018 with movies like "Black Panther" (with a black superhero) and a "Wrinkle in Time" being a few of many anticipated movies incorporating women of color, such as Oprah Winfrey and Viola Davis.
"I would hope that diversity would come naturally. Art forms should reflect society, but the instances should be organic and not forced," said Kaitlyn Jiang, 12.
Jiang mentions an important point, that many times movements are attributed to politics and compared solely to the political spectrum, defining how far left or right a movement is.
Rather, the social awareness creeping into our generation is one that should happen naturally as morals are used to create a better environment for every kind of citizen.
"All the strong women that have spoken out will hopefully show people how serious these issues are in our society and how we can educate our children to grow in the same way," said Helen Sotropa, 11.
All in all, 2017 was a year of ups and downs as a country and surely for the individual. Luckily, young people are speaking out intelligently about difficult issues, and willing to pursue arduous courses of actions to make their ideas known.
The new year is sure to bring many more instances of outspokenness as individuals and groups continue conveying their beliefs.