Young experimenters dabble in real world science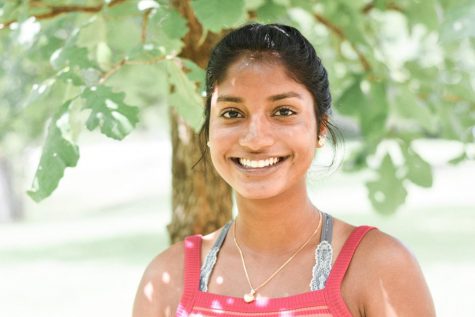 More stories from Harsitha Kalaiarasan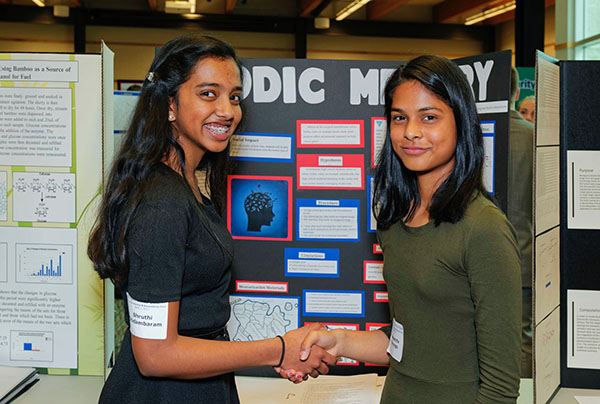 The annual Sycamore Science Fair is just around the corner, and students are occupied with their preparations. The fair will exhibit all the innovative experiments that have been in preparation for several months.
The Sycamore Science Fair is sponsored by Mrs. Mary Palmer and is one of many steps building up to the highest level of competition: the International Science and Engineering Fair (ISEF) in May.
Students will present the findings of their research in three ways: visually, verbally, and a written report.
The visual sections features a tri-fold poster with graphics and data, the verbal section involves giving a presentation to judges, and the written report contains the in-depth data analysis and conclusion.
Sophomores Debasmita Kanungo and Shruthi Chidambaram will participate for the second year in a row and are vying to advance through numerous rounds of competition.
"Shruthi and I are doing an experiment on how music affects efficacy. We are testing this using some help from the Psychology teachers at school," Kanungo said about the idea behind her group's study.
The science fair also provides a vehicle for students to delve into the world of science with many wanting to pursue it in the future.
"Honestly we did not really know what we were getting ourselves into when we started, but we both were thinking about going into science in the future," Chidambaram said.
Kanungo relays interest sports medicine and psychology, while Chidambaram does not completely know what field she wants to enter.
"Participating has definitely given us a better idea of how things work and how to conduct a proper experiment, " Chidambaram said.
The Sycamore Science Fair will take place on Jan. 28 at the high school.