May 2018 Staff Editorial: Debating legitimacy of conspiracy theories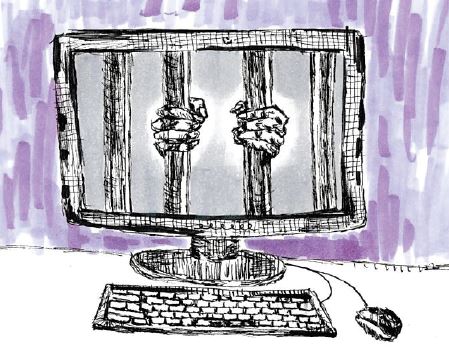 Conspiracy theories have been a part of our culture since the nineteenth century, probably even before. From assassinations to disappearances, or airports to extraterrestrials, conspiracy theories are a part of history.
Almost one half of all U.S. citizens believe at least one conspiracy theory according to "BBC."
While some conspiracy theories are light-hearted, others are intense and, if true, could dramatically change the way we view history.
"On some level, we are all predisposed to be suspicious or mistrustful of government," said Karen Douglas, psychologist, professor at the University of Kent.
Sometimes conspiracy theories are used to cover a fact people are scared to believe- what if the government really did lie about something? Many conspiracy theories center around trying to have the world make sense after tragedy strikes.
All in all, these conspiracies are a part of history as they impact the way we look at our government structure or the possibility of events. Conspiracy theories leave no question unasked, prompting creativity and unique thinking.
Theories allow people to remove the limits on the mind and wonder about all the possibilities of event causes. With limitless information at everyone's fingertips in this digital age, it is revolutionary to think freely.
While not proven facts, these theories do have an impact on culture. People are united through beliefs, and believing conspiracy theories are no different.
Regardless of the actual validity of conspiracy theories, they symbolize the importance of thinking for oneself. Conspiracy theories encourage us to not blindly accept the information we receive. Although silly at times, it is always important to question the validity of the information we are given.