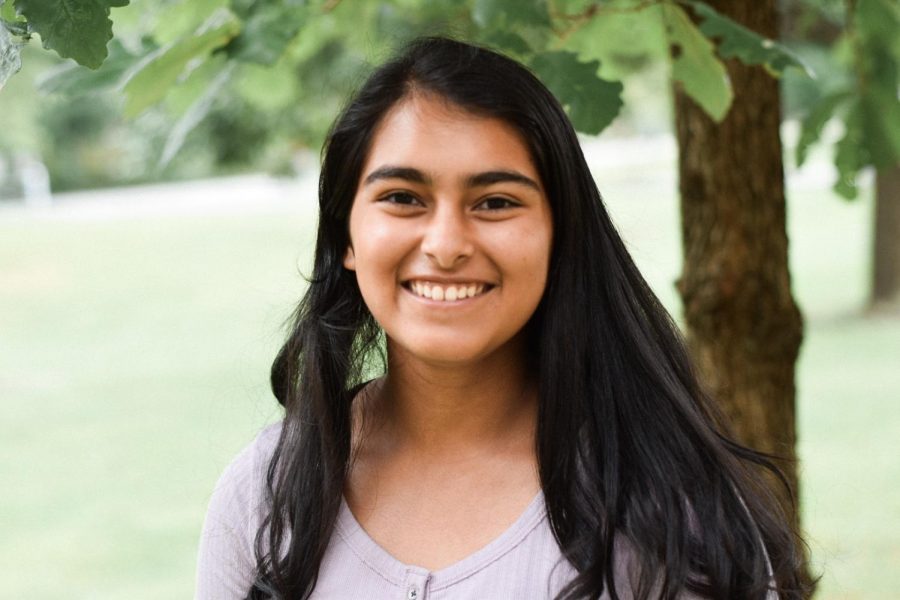 Hi! I'm Ria and I am a freshman here at Sycamore High School. I have always had a passion for writing and photography, and thought journalism would be a perfect place for me to grow and try different styles of writing. I came into high school very excited to get more involved and journalism is one of those new activities I am ready to put a lot of time and effort into. On the topic of writing and photography, in eighth grade, I entered in the Scholastic Art and Writing Awards and won a silver key in photography and a silver key and honorable mention in poetry!
Aside from writing, I have a lot of other hobbies and passions. I play tennis for the school and love it! With all of the practices and matches, I have become so close with all my teammates and it has become a big part of my high school life so far. I also love to ski with my friends and participate in the ski club at school. Winter is definitely my favorite season!
Aside from sports, I am also heavily involved in an Indian classical dance called Kathak. I've been doing it for about 9 years and take annual exams to move on to the next level. Soon I will have completed all the exams, making me a "graduate" of this dance form which is pretty exciting! I also do piano and have been doing it for almost 8 years. Like dance, I also take exams every year for piano to move on to the next level. These exams and performances for piano and dance teach me a lot about discipline and confidence, which are both things I need to work on more;)
Lastly, I have a big passion for traveling! I love seeing new places and diving into the culture connected with these new areas. While the relaxing beach vacations can be nice, I am more interested in going to more exotic and adventurous trips. Thank you if you made it until this point of me rambling! I am so excited to see what high school will bring the next four years!
Ria Parikh, Staff Writer
Apr 20, 2020

Contagion Movie Review

(Story)

Mar 27, 2020

Positives of the pandemic

(Story)

Mar 09, 2020

Expansion of emojis

(Story)

Mar 09, 2020

Are we questioning everything?

(Story)

Feb 04, 2020

You are not getting drafted

(Story)

Dec 03, 2019

Blast to the Past

(Story)

Nov 11, 2019

Tourist's Guide to Cincinnati

(Story/Media)

Oct 18, 2019

Trick or Treat?

(Story/Media)