Regular season ends for water polo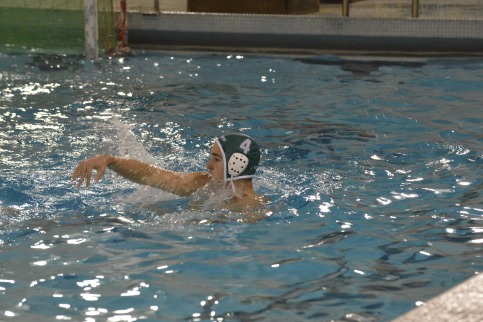 The Boys Water Polo team ended their regular season with a game at Upper Arlington Oct. 8. This would the the second time the team would play UA, defeating them the first time.
Without the great play of senior boys captain Adam Ioas, due to injury, the boys lost to UA, making them have one win and one loss against them.
We were disappointed we did not beat UA, but in the end I still feel that we played a solid game," senior Mark Hancher said.
With the regular season at end the State rankings have now come out and place the boys sixth with an 18-14 record, the top team in state is St. Charles who the boys previously beat at their home pool.
"The only teams we have had trouble beating this year are Mason and Thomas Worthington, we have not been able to beat either of them once this entire season," senior Allan Zou said.
State will be held at Ohio Wesleyan on Oct. 24-25. All teams will compete in State instead of at regionals as they did in previous years.
"I like the changes to State, I feel that is gives everyone a more fair chance at winning," junior Chris Seger said.
Most feel the boys have a decent shot at going far in State, it will be up to how well they can play that weekend.