Pom poms, unbreakable bonds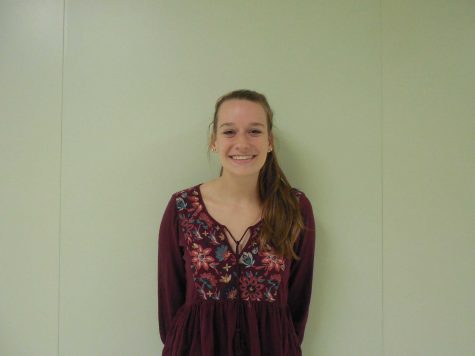 More stories from Lauren Shassere
A team, a squad, a family…real time descriptors for both the Varsity and JV cheerleaders who show exceptional bonding and embrace each other as if they were sisters. What seems to be a group of girls cheering on their basketball team and getting the crowd rowdy in reality is much more.
"My favorite part of being on the squad is the feeling of loyalty and acceptance that I get from the other cheerleaders. I like to think of us as a tight knit circle of sisters who are constantly looking out for each other," senior Fifi Orgini said.
In addition Orgini goes on to explain how they are not only close during the season but always whether on or off the basketball court.
"If something good happens to one of us, we celebrate that accomplishment as if it were our own. It's always fun hanging out with each other outside of school and games. The bond that we share will last way after the season ends," Orgini said.
To the cheerleading teams making friends and memories are their ultimate goals. Spending so much time together after school for practices and at games they learn to personally understand their teammates.
" I love my team because we each have our own personalities that is what makes the team so much fun.   We hang out outside of games and practice, which makes us closer and I can't wait to cheer with all my friends at every game," junior Amy Bitzer said.