Behind the starting line
Track team sets block for season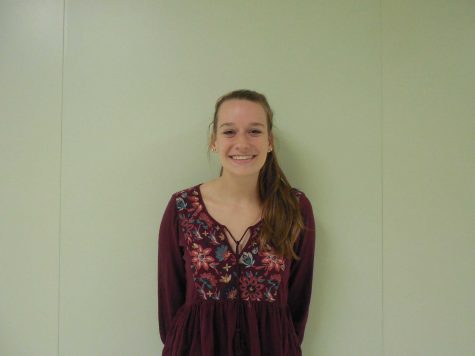 More stories from Lauren Shassere
The blocks, where the seemingly calm runner is hit by emotion all at once; nervousness, anxiety, excitement, hope, ect. Here, the starter has a routine that all the competitors know too well.
First he positions himself next to the track on the infield where he has a clear view of the whole heat of competitors. He calls out, "runners at your marks", to this they respond with last minute stretches followed by getting behind the line, lowering themselves into the blocks waiting for the next cue.
The starter sees that everyone is ready to go and yells "set!", all runners take position and hold it for the brief seconds until the gun goes off and the race is in complete motion.
Similar to a runner behind the blocks, the track team is making preparation for their spring season with routine steps before the season is put into complete motion.
The week of conditioning after winter track used as a transition into the current season is like the starter positioning himself, preparing for the upcoming events. The first actual practice is like when "runners at your mark" is called, because here runners loosen up their muscles in preparation.
Then during spring break, the first scrimmage meet against Mason is like calling set, here they are ready to go and making plans for what is next. Then finally the actual first meet of the season is the gun going off, where they all know it is time to show what they got.
"I seriously cannot wait to get this season going, last year I was a freshman and underdog but now I am ready to compete like I never have before," sophomore Victoria Bell said.
Others like Bell find this preparation process painfully slow, however completely necessary. If they were to start everything all out then that creates risk of injury before the meets even start. Just like how a starter cannot just start a race with "GO!GO!Go!", that would be a recipe for disaster.