Books to bust winter blues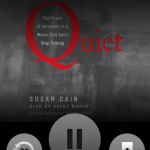 Spring Break is a time for travel and a break from school. However, that doesn't mean that we have to ban productive activities all together.
Spring Break is a great time to catch up on school reading, or settle down with a fiction novel that you have heard glowing things about. Some of my favorite spring breaks have been filled with books.
Here is a list of the best reads to fill your spring break.
I encourage you to check out other books by these authors, because these are not their only ones. Maybe try something outside of your comfort zone, like a classic or Shakespeare play.
Happy Reading!