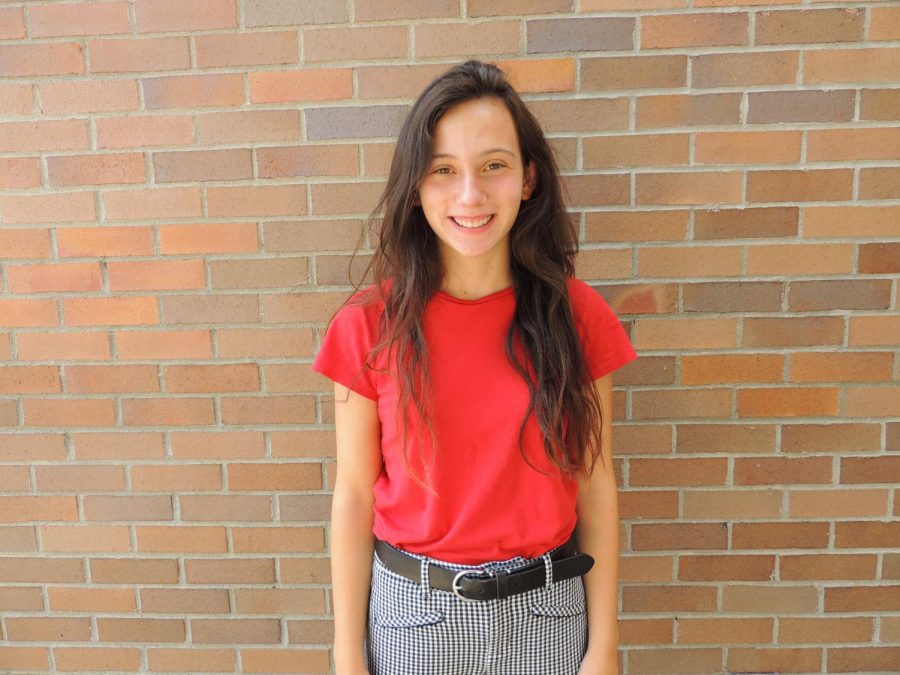 Hello! My name is Chloe Mensch, and I am a junior at SHS. 
This is my first year in the journalism program, but I am so excited and humbled to learn from such talented and wonderful writers. My position this year is Copy Editor, so I will be making corrections and refining many of the pieces in print and online.
I decided to join this class because I found myself working too hard in subjects that were not fulfilling; I wanted to change that this year, and I want my writing to improve. It is also important to me to be able to work in a fast paced and deadline oriented environment.
Besides journalism, I am involved in our schools orchestra program, performing in musicals and plays whenever we have one. I am also part of Environmental Club, as well as Homeless Care Club. My favorite subjects are English and Psychology.
Outside of school, my passions include music and photography. In my free time I play bass, and I spend time with my friends and family. I love reading, and I also enjoy journaling.
Thank you for reading!
Chloe Mensch, Copy Editor
May 15, 2019

How are SHS students spending their summer?

(Story)

May 10, 2019

Esther Ku, 11

(Story/Media)

Apr 25, 2019

Is prom for everyone?

(Story/Media)

Apr 09, 2019

Chris Fischer, Amy Schumer's husband

(Story)

Apr 09, 2019
Apr 04, 2019

Hailey Hill, 9

(Story/Media)

Mar 25, 2019
Mar 15, 2019
Mar 07, 2019

Daylight savings quickly approaches

(Story)

Mar 01, 2019
Feb 25, 2019

Marie Baldwin, 11

(Story)

Feb 08, 2019

Solo and Ensemble students shine

(Story)

Feb 01, 2019
Jan 17, 2019

Bird box breaks Netflix records

(Story)

Jan 17, 2019

Kelley Kossanyi, 11

(Story)

Dec 15, 2018

Winter break poll

(Story)

Dec 06, 2018

Matilde Mujanayi, 11

(Story/Media)

Dec 04, 2018

Christmas song trivia quiz

(Story)

Nov 15, 2018

Strike Up the Band for Hunger plays music for good cause

(Story)

Nov 09, 2018

New movies sweep theaters

(Story)

Nov 02, 2018

Madison Crouch, 9

(Story/Media)

Oct 25, 2018

What are your plans for Halloween?

(Story)

Oct 04, 2018

Which SHS teacher are you?

(Story)

Sep 30, 2018

Boys JV Water Polo swims past competition

(Story)

Sep 24, 2018

Which upcoming SHS events will you attend or partake in?

(Story)

Sep 19, 2018

Tropical storm Gordon quiz

(Story)

Sep 18, 2018

Patrick Ma, 10

(Story/Media)