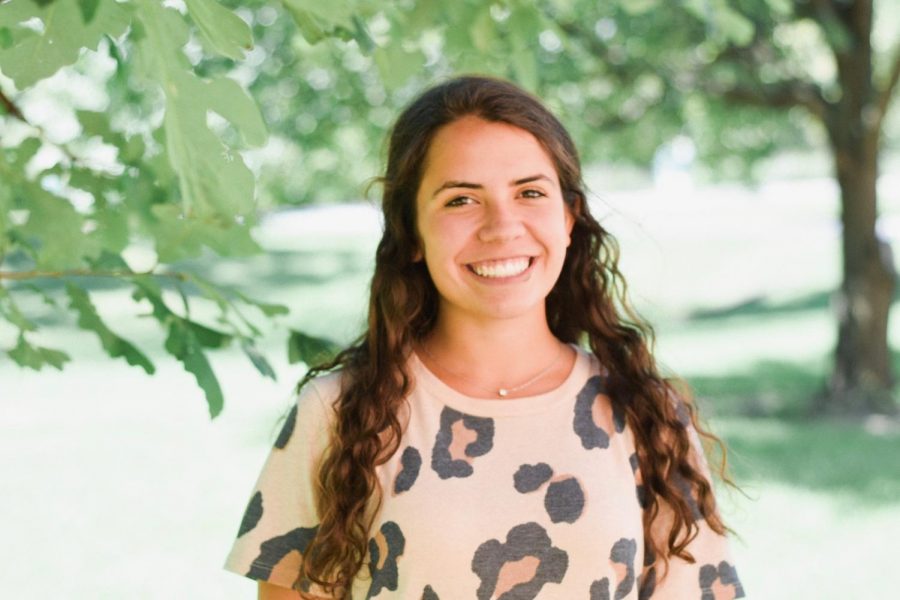 Hi, my name is Gaby Pereda and I am a Junior here at Sycamore Highschool. Although this is my first year as part of the Leaf, I am incredibly excited for the opportunity I will encounter through Journalism. 
   Recently, I have found myself falling in love with writing, not only because it allows me to express my opinions with others; yet, it also allows me to bring to light specific topics that are sadly outcast often. Through my writing, I hope to provide you all with news and reviews, but more importantly crucial, however necessary life advice. Although I do not know everything, I hope to share with you guidance towards improving as a person, and to help our society to grow as a whole. 
   As some of you may know, I'm highly involved with several activities around the school. During the school day, you'll find me rushing through the hallways, trying to get to my rigorous courses on time. In addition, you will most likely see me carrying my laptop, emailing my way through the day for Fashion for the Cure or Unified for Uganda. And after school, you'll most likely see me running through the streets of Sycamore with my cross country team in the fall, and yet again with my track team in the winter and fall. 
   One of the most characteristic attributes about me is that I am loving and accepting of all people, no matter who they are, or what their flaws are. This is a principle that I continuously try to live my life by, and I hope to in some way  include it within all my writing. Hopefully, I will help encourage others to act the same way, in order to make our world a better place. 
   I genuinely aspire to make a difference in this world, and I hope that I can take a step toward that goal through my pieces as a new staff member! 
#GoAves
Gaby Pereda, Staff Writer
May 05, 2020

Celebrating in quarantine

(Story)

Apr 10, 2020
Feb 20, 2020

Junior Year Reflections

(Story/Media)

Jan 27, 2020
Dec 22, 2019

The beauty of diversifying your friend groups

(Story)

Nov 26, 2019

Goodnight? More like good midnight

(Story)

Nov 11, 2019

The story of an over involved student

(Story/Media)

Oct 28, 2019

Q&A: Rooming and roommates in college

(Story)

Oct 25, 2019

Q&A: Rooming and roommates in college

(Story)

Oct 22, 2019

Q&A: The transition to college

(Story)

Oct 22, 2019

Q&A: The transition to college

(Story)

Oct 21, 2019

Q&A: The transition to college

(Story)

Feb 08, 2019