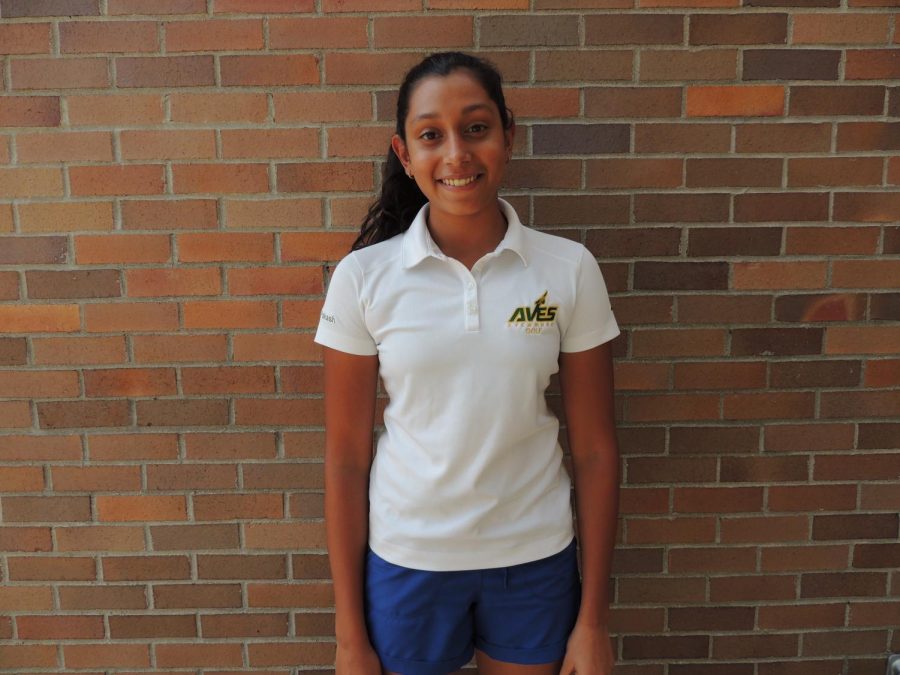 Hi! 
My name is Deeya Prakash, and I am a freshman here at SHS. Ever since I was a little girl, I have been obsessed with books. Reading has taken me to different cities, countries, realms, and universes, all while sitting in one place. I considered books to be magic, and I still do today. However, eventually I grew tired of being the audience, and decided to become the magician. As soon as I began to write, I fell in love, and I knew that this was something that I wanted to do for the rest of my life. However, up until now, I had only written fictional pieces- ones in which I could escape inside and bring my own characters and settings to life- and had never experimented with informative writing. That's why I joined this class, and suffice to say, I have no regrets.
This year, I will be part of the PR team, which deals with audience interaction, as well as a staff writer. I love my role in this program as it allows me to meet so many new people all while still getting the opportunity to write and explore this new style. I look forward to seeing what this year entails for me and I hope to grow as a writer with the help of my peers and teachers. 
Outside of school, I write a lot, mainly spending my time on rhyming poetry. I just love watching all of the words string together and form perfect stanzas in my head. I love participating in poetry contests, and it is also fun to win some along the way! 
In addition, I love to read (Surprise!), draw, and hang out with my friends and family. I also play on the Sycamore Girls Varsity Golf team as well as swim competitively. Both of these sports have taught me commitment, determination, hard-work, and discipline, which have come in handy in other parts of my life. 
Some of my other favorite things include sea life (particularly orca whales!), Broadway musicals, and Harry Potter, and as wizard Albus Dumbledore once said, "Words are our most inexhaustible source of magic." I could not agree more.
Deeya Prakash, Staff Writer
Apr 28, 2020

Taylors win big with humorous parody

(Story)

Apr 04, 2020

How to forget about Coronavirus

(Story)

Mar 10, 2020

Senior Willow Lang will not go to college

(Story)

Dec 06, 2019

Accidental entrepreneur

(Story/Media)

Oct 29, 2019

Golf spotlight: Audrey Simons, 12

(Story)

Sep 30, 2019

Horenziak flips through competition

(Story/Media)

Sep 16, 2019

Whales out of water

(Story)

Sep 04, 2019

The Jonas Brothers' new album: a review

(Story/Media)

May 13, 2019

Hitting into the Major League

(Story/Media)

May 01, 2019

Juliet Horenziak, 9

(Story)

Apr 26, 2019

The Leaf represents

(Story/Media)

Apr 09, 2019

Spring break in Spain

(Story)

Apr 01, 2019
Mar 21, 2019
Mar 11, 2019
Feb 26, 2019

Mock Trial goes to regional competition

(Story/Media)

Feb 20, 2019

Marissa Thorp, 10

(Story)

Feb 20, 2019
Feb 12, 2019

Mott wins big at local writing competition

(Story)

Feb 07, 2019

What Really Happened

(Story)

Feb 04, 2019

Grace Larrick, 10

(Story)

Jan 16, 2019

New year brings new laws

(Story)

Jan 14, 2019
Dec 17, 2018

Is Avengers: Endgame the end?

(Story)

Dec 12, 2018

How to ace midterms

(Story)

Nov 28, 2018
Nov 18, 2018

'Right this Way' Bandstand returns to theaters

(Story)

Oct 30, 2018

'Chocolate: the exhibition' entices visitors

(Story)

Oct 25, 2018

Variety Show wows audience

(Story)

Oct 11, 2018

'The Hate U Give' goes from book to screen   

(Story)

Sep 21, 2018

Just you wait! Broadway comes to Cincinnati

(Story)

Sep 13, 2018

Mission Impossible stunt goes wrong

(Story/Media)