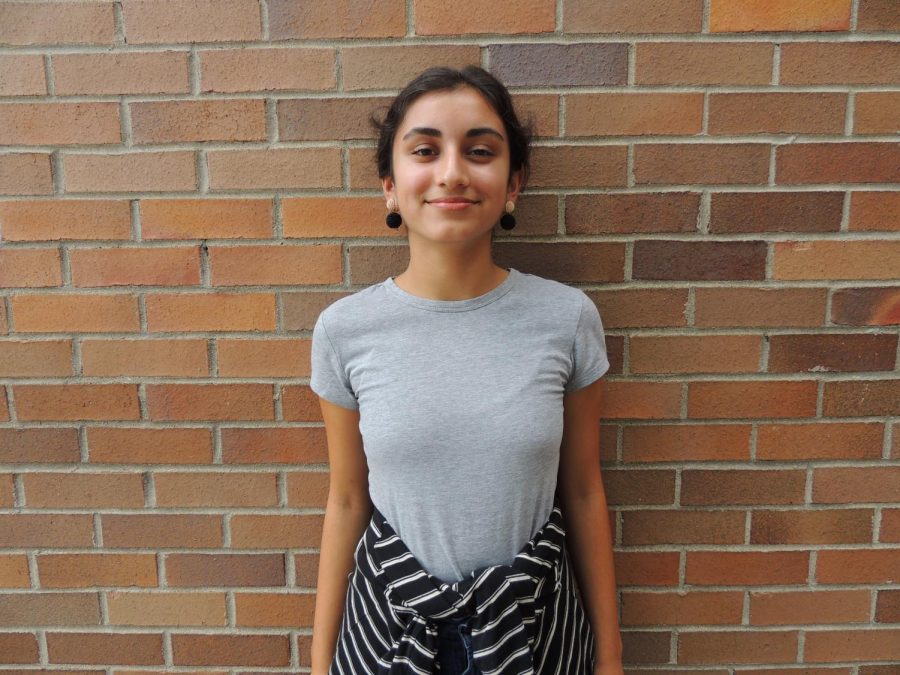 Hello, and welcome to the only existing web address with my full name included in it. My chronic indecision has thus far killed all attempts to add value to that greeting. Onward. 
I am a junior in my second year on staff; this year, I am very excited to be playing the roles of (sole) News Chief and (one of several) Art/Photo Editor(s). The former position means that I get to oversee the construction and design of the News section in each print edition of The Leaf; the latter represents my responsibility to help oversee the design and production of our packages, or cover stories, as well as all art and images in each issue.
The parts of myself that are not indecisive or editors have a multitude of interests and passions including, but not limited to, language (which is the short way of describing my gusto for writing and reading (books, journalism, poetry, and other lovely combinations of words) and studying the English language and other global languages), the world (i.e. travel), dance and art of all forms, music (that unique combination of language and art), produce, philosophy, and social and environmental justice. Now that I have indelibly murdered the parenthesis, I will ascribe my love of dance to the 12 years of studio and competitive dance I have been so fortunate as to enjoy. Art makes me tick. My most favorite musical artists include Beach House, The Clash, Cocteau Twins, David Bowie, Grimes, John Coltrane, New Order, PJ Harvey, The Pixies, The Talking Heads, and The Strokes. Social justice in my life is manifested most markedly through political activism, menstrual activism, and constant self-education and advocacy. I serve as co-founder and co-president of Period Awareness, Access, and Dignity (PAAD) Club. Our club exists to address and combat period stigma as well as the social, political, and financial issues that comprise or relate to this issue. Learn more about us through the related pieces on this site.
Perhaps by the time you are reading this, I will have developed some practical notion of what I want to do with my life. Thank you very much for visiting this page.
Anisa Khatana, News Chief
Jan 27, 2020

In defense of fanfiction

(Story)

Nov 08, 2019

Learning Linux

(Story/Media)

Oct 15, 2019

Last-minute PSAT tips from National Merit Semifinalists

(Story)

Oct 09, 2019

Skwara leads Ohio Youth Climate Strike

(Story)

Sep 11, 2019

Practical back-to-school study tips

(Story)

May 09, 2019

Gov. DeWine pays visit to SHS

(Story)

May 07, 2019

Science fair season culminates in international qualification

(Story)

May 02, 2019

SHS celebrates stellar ACT scores

(Story)

Apr 18, 2019

SHS reacts to Notre-Dame fire

(Story)

Mar 29, 2019

Why I wash my face with oil

(Story)

Mar 28, 2019
Mar 12, 2019
Mar 11, 2019

F is for 'fractivism'

(Story/Media)

Feb 25, 2019

Driving solo

(Story/Media)

Feb 22, 2019
Feb 21, 2019

Thurgood Marshall

(Story)

Feb 06, 2019

Teen-friendly recap of the State of the Union Address

(Story)

Jan 17, 2019

Book club members on how to read for pleasure

(Story)

Dec 12, 2018

Clubs fundraise ahead of holidays

(Story)

Dec 04, 2018

Riley Lauterbur, 11

(Story)

Oct 31, 2018

Eli Cohen, 11

(Story/Media)

Oct 16, 2018

Climate change, natural disasters possibly related

(Story)

Oct 03, 2018

Caroline Skwara, 11

(Story/Media)

Sep 28, 2018

National Honor Society attracts new prospects

(Story/Media)

Sep 27, 2018

New basket brings dignity to menstruation

(Story/Media)

Aug 23, 2018

Students say 'farewell' to college-bound siblings

(Story)

May 21, 2018

May 2018 Staff Editorial: Debating legitimacy of conspiracy theories

(Media)

May 07, 2018

Looking at early start times

(Story)

May 07, 2018
May 07, 2018

Sophia Taylor, 10

(Story/Media)

May 07, 2018

Local schools contemplate start time change

(Media)

Apr 27, 2018

Chudnoff launches literary meditation

(Story)

Apr 25, 2018

Adept adaptors launch new art class

(Story/Media)

Apr 16, 2018

John Elder Robison

(Story)

Apr 01, 2018

Mader speaks on school safety

(Story)

Mar 29, 2018

Sophia Muhleman, 9

(Story/Media)

Mar 25, 2018

When students speak

(Media)

Mar 23, 2018

Chemists dabble in Nitrogen

(Story/Media)

Mar 21, 2018

Mr. & Mrs. Sycamore provides fun evening for all

(Story)

Mar 21, 2018

Why does orange juice taste awful after brushing one's teeth?

(Story)

Mar 12, 2018

Student organizations put 'fun' in 'fundraising'

(Story)

Mar 12, 2018

Brandon Sichel, 9

(Story/Media)

Mar 05, 2018
Mar 01, 2018

Engineering of teamwork

(Story)

Feb 19, 2018
Feb 07, 2018
Feb 07, 2018

Farhan Khan, 10

(Story/Media)

Feb 07, 2018

Portman makes first appearance with President

(Story)

Feb 06, 2018

Trump, Renacci navigate indefinite relationship, race

(Story)

Feb 04, 2018

Science in Action

(Story)

Jan 31, 2018

The wrong conversation

(Story)

Jan 15, 2018

Homeless Care Club vs. Period Stigma

(Story)

Jan 11, 2018

Q&A: Combs awaits first meet

(Story/Media)

Dec 15, 2017

Homeless Care Club partners with nonprofit retailer in feminine hygiene initiative

(Story/Media)

Dec 07, 2017

Runners race back to work

(Story)

Dec 07, 2017

True or false: homelessness, periods

(Story)

Nov 15, 2017

Wall woos Cincinnati

(Story/Media)

Nov 03, 2017

'Approximately half of our entire world…'

(Story/Media)

Nov 02, 2017

Sadie Hawkins dance raises questions

(Story/Media)

Oct 26, 2017

Jewelry with intention

(Story)

Oct 13, 2017

Columbus Day reignites controversy

(Story)

Oct 05, 2017

Soccer spirit supports multiple sclerosis

(Story/Media)

Oct 04, 2017

Homeless Care Club convenes

(Story)