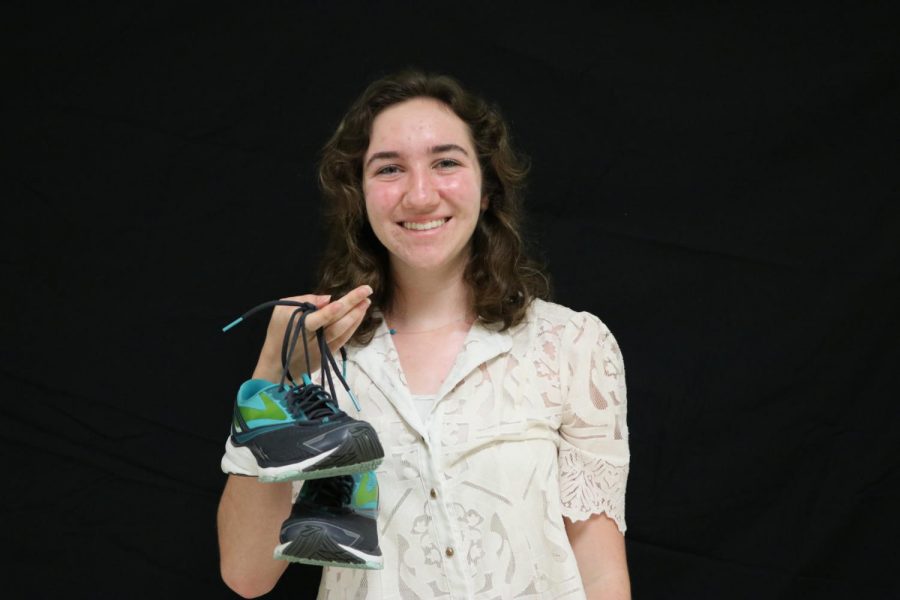 Hello reader!
Thanks to my name being displayed in a large and bold font to the right, you probably know that I am Maya Goldenberg!
This is my first year on staff for The Leaf. I joined the staff in hopes of becoming more comfortable with writing, while also developing my own writing style; however, my main motivation was my desire to become Rory Gilmore from 'The Gilmore Girls'.
As you may have surmised, in my free time I like to watch 'The Gilmore Girls' reruns- but that is not all I do.
I run cross country and I am an avid baker (My philosophy is run first, eat a bunch of dessert second.)
Recently, I have taken an interest in sewing and design, so I decided to join Fashion Club and become a board member for Fashion for the Cure.
Finally, on Sundays, I am a madricha, or teacher's assistant at my synagogue where I basically laugh and play with third graders for three hours.
Thanks for reading about me!
Maya Goldenberg, Staff Writer
May 18, 2018

Students find summer fun in Cincinnati

(Story)

May 03, 2018
May 02, 2018

Wildfires scorch southwest

(Story)

May 01, 2018

Jaquelynn McGraw, 10

(Story/Media)

Apr 30, 2018

Why are puppies so cute?

(Story)

Apr 24, 2018

California city tries universal basic income

(Story/Media)

Apr 24, 2018

Why do we love dogs?

(Story)

Apr 17, 2018
Apr 06, 2018

Matt Savage

(Story/Media)

Mar 19, 2018

Gloria Anzaldua

(Story/Media)

Mar 15, 2018

Debasmita Kanungo, 10

(Story/Media)

Mar 14, 2018

Bowling season rolls out with Weitz at state

(Story)

Mar 08, 2018

FFTC finds donation total

(Story)

Mar 06, 2018

Linya Guo, 10

(Story/Media)

Mar 02, 2018

FFTC reveals pre-show dedication

(Story/Media)

Feb 20, 2018

Saudi Women's rights lead to new experiences

(Story)

Feb 16, 2018

Katherine Johnson

(Story)

Feb 12, 2018

Countries change for climate change

(Story)

Jan 23, 2018

'The Hate U Give' changes perspectives

(Story/Media)

Dec 27, 2017

America denies climate change

(Story)

Dec 04, 2017
Nov 13, 2017

Put holiday cheer on hold

(Story/Media)

Nov 08, 2017

Madewell enters makeup market

(Story)

Nov 02, 2017

Future architect constructs her future

(Story)

Oct 24, 2017

Club encourages girls coding

(Story/Media)

Sep 28, 2017

Senior risks it for rugby

(Story)

Sep 18, 2017

Fashion Club commences

(Story/Media)