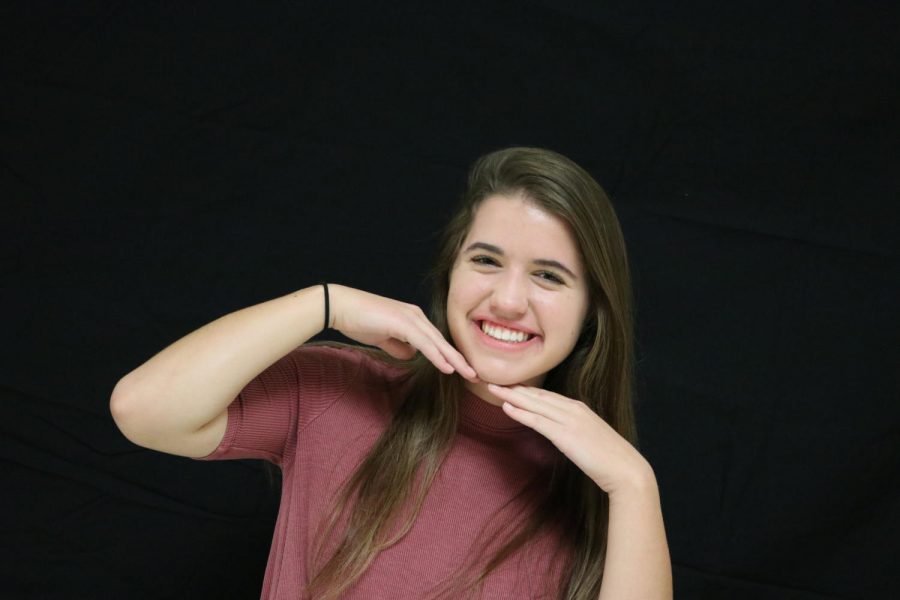 Hi! My name is Claire Myers, and this is my first year being a part of The Leaf staff.
I am a senior at Sycamore High School.
I joined The Leaf staff because I love to write and meet new people. I feel that being a part of The Leaf is one of the best ways to do just that.
I am a staff writer, which means that I write different stories for all of the issues that we bring out. I am so excited to be able to write for The Leaf this year and be able to watch as we grow as a staff throughout the year.
I just moved back to Sycamore from Houston, Texas after living there for three years. There, I was involved with the newspaper staff, too.
I am also a part of the Teaching Professions Academy (TPA) here at Sycamore High School, which I really enjoy.
Claire Myers, Staff Writer
May 24, 2018

Madison Ringer, 12

(Story/Media)

May 17, 2018

Seniors walk towards graduation

(Story)

May 14, 2018

Phoebe Zawatsky, 11

(Story)

Apr 30, 2018

Future educators rise

(Story)

Apr 25, 2018

Dreams bigger than expected

(Story)

Apr 18, 2018

Jenny McCarthy's son

(Story)

Apr 14, 2018

Senioritis takes over

(Story/Media)

Apr 09, 2018

Thomas A. McKean

(Story/Media)

Apr 06, 2018

Emerson Day, 12

(Story/Media)

Apr 03, 2018
Mar 17, 2018

Irish writers who influenced the literary world: do you know them?

(Story)

Feb 28, 2018

Couples cruise around town

(Story)

Feb 26, 2018

Jane Lundgren, 12

(Story/Media)

Feb 22, 2018

Battle Of The Sibs

(Story)

Feb 13, 2018

Catching colds

(Story/Media)

Feb 02, 2018

Freaky food dominates global eating

(Story)

Jan 25, 2018

Dating evolves through ages

(Story)

Jan 22, 2018

How old are these celebrities turning in 2018?

(Story)

Jan 19, 2018

Students look forward with horoscopes

(Story/Media)

Jan 12, 2018

Bringing People Together

(Story)

Dec 05, 2017

Students approach AP testing

(Media)

Nov 09, 2017

Running away from times

(Story)

Nov 08, 2017

Students lend hands

(Story)

Oct 31, 2017

Value every vote

(Story/Media)

Oct 20, 2017

Can you guess the most popular baby names around the world?

(Story)

Oct 10, 2017

Lending a Helping Hand

(Story)

Oct 10, 2017

Volunteers 'give back' with OGB

(Story)

Oct 05, 2017

TPA prepares for future

(Story)

Sep 21, 2017

Helping hurricane victims

(Story)

Sep 19, 2017

Can you guess which states these crazy laws come from?

(Story)

Sep 11, 2017

Cents to Socks unites SHS

(Story)