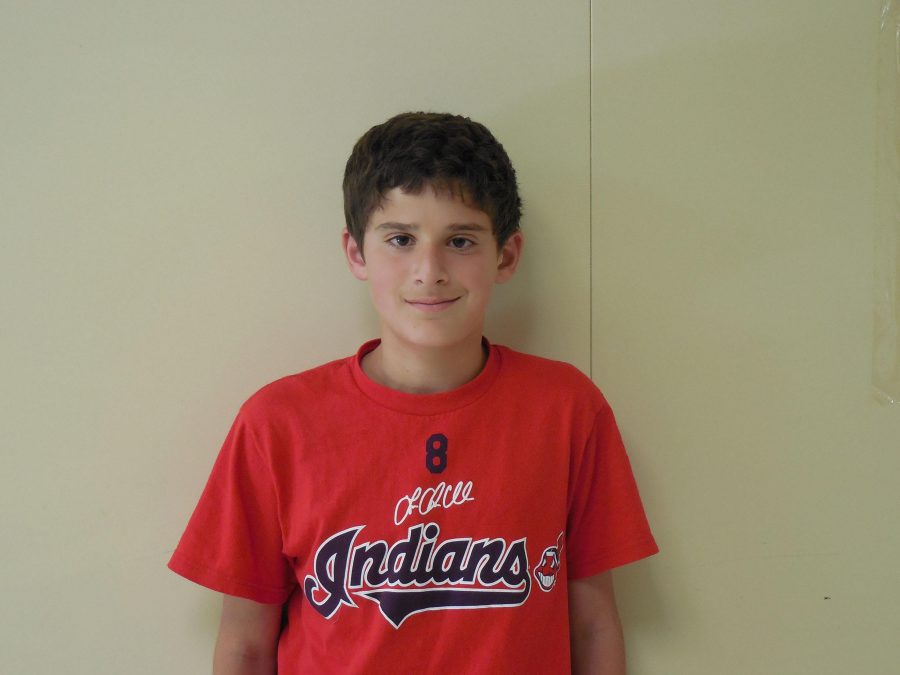 My name is David Wertheim. I am a sophomore staff writer for
The Leaf
. I also double as the opinion chief, and write a sports column in every issue. You will not see many of my beats on here, as my job for the website is to update the scores in the SportsCenter. I also run the SHSLeaf Sports Twitter (@SHSLeafSports). My favorite T.V. shows are
Modern Family
and 
Family Guy
. I love to play, watch, and experience sports. My favorites are baseball and basketball. I follow these sports very closely and I have worshipped the Buckeyes, Reds and Yankees since I was three years old. I run BuckeyesNews.com, and also the @BuckeyesNews twitter. 
Derek Jeter
has always been my favorite baseball player, and I am very upset that he recently retired. My new favorite is Cleveland Indians 3B
Lonnie Chisenhall. 
I love social networking, being a member of Twitter, Facebook, Instagram, and Vine.
David Wertheim, Opinion Chief
Mar 29, 2017

To play, or not to play

(Story)

Feb 06, 2017

Super Bowl: New England ends epic event extremely ecstatic

(Story)

Feb 03, 2017

Super Bowl substantially soars seeing spirited situation surge

(Story)

Jan 28, 2017

The Flyover: A special pre-signing day edition

(Story)

Jan 26, 2017

The Flyover 1/25: Football signing day preview

(Story)

Jan 24, 2017

The Flyover 1/18: Hollis receives new offer while Lovie Smith visits SHS

(Story)

Jan 12, 2017

The Flyover 1/11: Feld visits Grand Valley State and more

(Story)

Dec 15, 2016

The Flyover 12/14: Glauser commits to Harvard while Feld receives another offer

(Story)

Dec 09, 2016

The Flyover 12/7: Bonner goes on his OV, Young commits to Air Force

(Story)

Nov 30, 2016

The Flyover 11/30: Malek, Young, Feld receive offers

(Story)

Nov 21, 2016

The Flyover 11/16: More on Kaliairasan

(Story)

Nov 09, 2016

The Flyover 11/9: Several athletes to sign with collegiate programs and a surprise tennis commitment

(Story)

Nov 04, 2016

The Flyover 11/2: Can Bonner win Mr. Football?

(Story)

Oct 26, 2016

The Flyover 10/26: Goodyear visits Kentucky and more

(Story)

Oct 20, 2016

The Flyover 10/20: Goodyear to visit UK, and more

(Story)

Oct 13, 2016

The Flyover 10/12: Bonner wins player of the week, Copfer gets Wright State scholarship

(Story)

Oct 05, 2016

The Flyover 10/5: Lawson commits to Dayton and more

(Story)

Sep 28, 2016

The Flyover 9/28: Bonner commits to Illinois, Wade commits to Transylvania

(Story)

Sep 21, 2016

The Flyover 9/21: Goodyear visits Cincinnati, big game for football against Colerain, and more

(Story)

Sep 14, 2016

The Flyover 9/14: Football players visit Illinois, Oduyoye commits to Mizzou, and more

(Story)

Sep 07, 2016

The Flyover 9/6: Bonner visits Illinois, Feld offered by CCU, and more

(Story)

Nov 12, 2015

2015 Fall Sports Awards

(Story)

Sep 30, 2015

Football falls in standings

(Story)

Mar 06, 2015

Baseball swings through tryouts

(Story)

Sep 19, 2014

Wittenbaum signs with Marian tennis

(Story)

Sep 17, 2014

Phone hacking bites Apple

(Story)

Jun 02, 2014

Accelerated World History classes prepare for next year

(Story)

Jun 01, 2014

Season ends for SHS baseball

(Story)

May 30, 2014

Senior signings a'plenty for SHS athletes

(Story)

May 30, 2014

Season drawing to a close for SHS baseball

(Story)

May 09, 2014

SHS baseball playoffs draw near

(Story)

May 03, 2014

SHS Baseball season almost done

(Story)

Apr 08, 2014

Freshman baseball season in full gear

(Story)

Mar 13, 2014

May the odds be ever in your favor

(Story)

Mar 03, 2014

Baseball season officially begins

(Story)

Feb 25, 2014

Barroid Bonds back in baseball

(Story)

Feb 16, 2014

Yankees shortstop plans to retire, leaves legacy

(Story)

Jan 27, 2014

Boys basketball inching closer

(Story)

Jan 23, 2014

Boys basketball rebounds

(Story)

Dec 18, 2013

Freshman go from the past to the present in one night

(Story)

Nov 30, 2013

Snyder and Goodell make no progress on name change (as usual)

(Story)

Nov 21, 2013

Lifting begins for baseball

(Story)

Nov 05, 2013

Season ends with a bang

(Story)

Oct 10, 2013

Football faces GMC's in middle of pack

(Story)